Warrant Officer Allied Trades Instructor/Writer
---
Basic Details
---
Title: Warrant Officer Allied Trades Instructor/Writer
Number: 260
Location: Fort Lee, VA, USA
Temporary: No
Employment Type: Full-time
Employment Class: SCA (Non-Exempt)
Pay Rate/Range: 22.79
Pay Type: Hourly
---
Summary
---
Marton Technologies is seeking an Instructor/Writer to provide instructor services for the Army Logistics University Technical Leader College and their mission of providing professional military education to Army personnel to the highest standards. In addition to providing classroom, hands-on, and performance training, Instructors are responsible for testing, student administration, classroom setup, and maintaining equipment. All instructors will follow Army Logistics University policies to attain proponent certification required in order to instruct.
---
Skills and Qualifications
---
Required: 
Have a minimum of five (5) years in 44B, 44E or 91E MOS' as evidenced by a certificate in the 44/91 series MOS, as well as NCOERs.
Have experience at the level of SSG or above or WOBC Graduate preferred.
Have a minimum of three (3) years each of technical and tactical experience which includes, but is not limited to, knowledge and hands-on skills in performing various weld applications, thermal cutting, welding Shielded Metal Arc Welding (SMAW), Gas Metal Arc Welding (GMAW) and Gas Tungsten Arc Welding (GTAW), various machining applications, bench work, Blueprint Reading, Computer Numeric Control (CNC) lathe, CNC milling machine, 3D Printing, and Computer-Aided Design (CAD)/Computer-Aided Manufacturing (CAM) experience.
Possess American Welding Society (AWS) and National Institute of Metalworking Skills (NIMS) certifications or have National Accredited, Union, or previous employer certifications associated with the technical tasks of the courses they are to instruct.
Have minimum of three (3) years technical experience which includes, but is not limited to, American Welding Society (AWS) Qualification and Inspection. Warrant Officer Allied Trades Instructor/Writer must possess, or have possessed an AWS Certified Welding Inspector (CWI) qualification.
Be able to pass and shall pass hands-on and written machining evaluations in Bench work, CNC Lathe and CNC Milling within the first 30 days of starting to work.
Be proficient in Microsoft (MS) Office computer programs (Word, PowerPoint, and Excel) to ensure the ability to access required training tools.
Have knowledge of applicable regulations and doctrine regarding MOS or ASI-specific training and have superior written and oral communication skills.
Be detail oriented and have excellent organization, planning, coordination and time management skills.
Have effective problem solving and interpersonal skills.
Have the ability to pass the hands-on and written student test and shall pass the hands-on and written student test prior to performing services on this task order in accordance with OD Regulation 350-18.
Be competent in basic mathematical skills up to and including roots and powers and metric notation as evidenced by having a high school diploma or GED.
Possess the ability to troubleshoot, diagnose and repair training equipment.
Preferred:
Completed the Common Faculty Development - Instructor Course or its equivalent within the last five (5) years or have the ability to complete it and shall complete it at the first available Government scheduled course.
Completed the TRADOC Initial Military Training (IMT) Installation Staff and Contractors Training Course (ISCTC) or its equivalent within the last three (3) years or have the ability to complete it and shall complete it at the first available Government scheduled course.
---
Apply Now
Equal Opportunity
Marton Technologies is an Equal Opportunity Employer that is committed to inclusion and diversity. We also take affirmative action to offer employment and advancement opportunities to all applicants, including minorities, women, protected veterans, and individuals with disabilities. Marton Technologies will not discriminate or retaliate against applicants who inquire about, disclose, or discuss their compensation or that of other applicants.
Marton Technologies will consider for employment all qualified applicants with criminal histories in a manner consistent with applicable law.
Drug-Free Workplace
Marton Technologies is a drug-free workplace. Employees are prohibited from manufacturing, distributing, dispensing, possessing, using, or being under the influence of illegal drugs, inhalants, or controlled substances in the workplace. Any employee who violates this policy will be subject to disciplinary action up to and including termination of employment.
Reasonable Accommodation
Marton Technologies is committed to working with and providing reasonable accommodation to applicants with physical and mental disabilities. All reasonable accommodations will be determined on a case-by-case basis.
Committed to Hiring Veterans
Marton Technologies believes in our military veterans. By bringing your strengths and values to our workforce, we aim to be a part in your post-service success. Our military strives for excellence and we take pride in helping our veterans continue to have a positive impact throughout the world.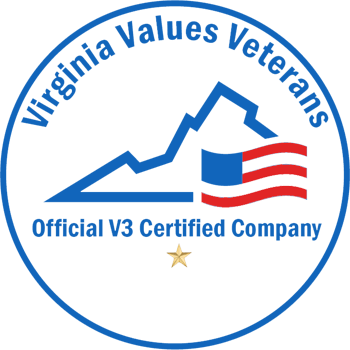 Other Opportunities
Who We Are
Want to learn what has keep Marton Technologies growing and how it's becoming a leader in its fields?
Learn More About Us