---
Basic Details
---
Title: Learning Developer
Number: 327
Location: Fort Jackson, SC, USA
Temporary: No
Employment Type: Full-time
Employment Class: Exempt
Pay Rate/Range: $40-45,000
Pay Type: Salary
---
Summary
---
Panum is looking to hire a Learning Developer; the location is Fort Jackson, SC.
---
Duties & Responsibilities
---
Deliver IMI subject matter expertise in the design and development of mobile applications, web-based and CD-ROM instructional delivery platforms.
Provide subject matter expertise and design/development support to ensure SSI instruction and related training activities maximize effectiveness of available Government IT resources.
The Learning Architect shall work closely with the assigned IMI team to fully understand the goal to design and develop IMI products in a more efficient and timely manner to support ARFORGEN.
Prior to start of work on IMI products, ensure understanding of the milestones outlined on the Milestone Schedule and shall agree to the feasibility of milestones established among team members.
Prior to work on any assigned courses review and analyze all data provided for better understanding of the audience for assigned courses/projects.
Observe resident classes to gain knowledge required to develop a given deliverable.
Meet with resident SMEs to draft wireframes/storyboards (SBs) generated from task analyses on assigned courses listed in TE 4, and will play a key role in determining the sequence and ordering of storyboards, and the incorporation of applicable technology and design.
Provide educational technology support which shall include: recommendations to the Government for changes and enhancements to GFEBS course content; instructional strategies; utilization, integration, and assessment of instructional technologies for blended learning; and support to the learning community in the application of training development and delivery systems such as Centra, Defense Connect Online (DCO), CollabWorx (CWX)/Broadband Training System (BTS), Blackboard (Bb), Saba, Soldier Training Homepage/Reimer Digital Library (RDL), and Army Knowledge Online (AKO) and other Defense Information Systems Agency (DISA) approved collaboration tools in order to support a blended learning environment and the Army Learning Management System (ALMS) suite of tools.
Shall analyze Government-approved instructional technology tools and provide the Government with a technology integration design plan for utilizing and integrating appropriate technology tools with content to improve the effectiveness of end-user training for assigned FCC GFEBS courses.
Utilizing the approved design plan, develop appropriate graphics, audio, video, websites, mobile applications, etc., that best fit the assigned project.
Develop IMI products that best support Distributed Learning training for the student and will ensure the proper sequencing and appearance of audio and visual elements so as to maximize student learning.
Create original graphic designs or illustrations to support text and/or narration.
Ensure that text is properly placed within the IMI product in relation to visual elements and thereby achieve the desired effect.
Use color schemes, texture, and shapes effectively within the constraints of graphic design while achieving the desired effect.
Coordinate with SMEs and course proponents throughout the development process to ensure all graphic design and authoring requirements meet stated requirements.
Ensure the finished IMI product(s) will run on the delivery modality/ delivery system deemed appropriate for the given product.
The Learning Architect shall be held responsible for conducting test runs until such time as the product is considered "fielded."
If the product is to be Shareable Content Object Reference Model (SCORM) compliant, ensure it meets all standards of SCORM as well as playability per best practices outlined in the Army Courseware Compliance
---
Skills and Qualifications
---
U.S. Driver's License.
Ability to pass a background check.
The Knowledge of software engineering and management methodologies and techniques to include software requirements analysis and design methodologies, software metrics, software reuse, software documentation, independent verification and validation, and post deployment software support (PDSS)
Knowledge of systems engineering, systems and software architecture concepts, computer software and hardware principles
Knowledge of the organizational and functional responsibilities and operations of the employing organization.
Ability to plan and lead execution of multi-faceted projects within established technical, financial and time constraints.
Work is to be completed on GFEBS/ERP and related products and requires: Full understanding of Shareable Content Object Reference Model (SCORM) and courseware design while serving as the creative coordinator for IMI development. Understands a sense of story and flow mechanics and instructional design, visualize and choreograph various dL and game based design.
Position requires a broad working experience using XML, HTML, DHTML, and Java for programming as well as COTS game based hardware and software products.
Position requires fundamental understanding of how IMI products behave in a learning management system.
A thorough knowledge of the IMI programs, operational procedures for IMI development activities is applied in the performance of the duties. Knowledge is applied in the development and coordination of IMI programs and production of IMI standalone and simulations products.
Expert knowledge of the IMI production and programming procedures covering all phases of IMI operations in order to design and create new instructional stand-alone products or integrated into simulations.
Basic understanding of Army doctrine and training. • Understanding of Game Based training and dL design. Interfaces with the DL-Gamer community (Institutional, Academic and Entertainment).
Knowledge in creating and designing graphics, animations, and interactive objects.
Experience with LightWave, LightRoom, 3D studio, Max-3D, Flash, Poser, Photoshop and the Adobe Suite, Paint Shop Pro as well a Still Print Multimedia editing. Accurately translate 2d concept art into 3d Game resolution modeling.
Experience in still photography and editing.• Demonstrated ability to build professional quality IMI products.
Able to meet schedules and artistic guidelines on time in a professional environment.
Detail oriented with the ability to communicate clearly.
Experience that demonstrates the ability to participate in a team and work towards the successful accomplishment of a task, goal or project. Experience with virtual worlds (Second Life).
Knowledge of methods and techniques of communicating information through visual means and ability to apply the principles of High Level Architecture (HLA) design and integration to present subject matter expertise in a variety of 2d -3d digital forms/formats and tailored training or education to target audiences..
Bachelor's degree in graphic design, communications, or the visual arts.
---
Apply Now
Equal Opportunity
Marton Technologies is an Equal Opportunity Employer that is committed to inclusion and diversity. We also take affirmative action to offer employment and advancement opportunities to all applicants, including minorities, women, protected veterans, and individuals with disabilities. Marton Technologies will not discriminate or retaliate against applicants who inquire about, disclose, or discuss their compensation or that of other applicants.
Marton Technologies will consider for employment all qualified applicants with criminal histories in a manner consistent with applicable law.
Drug-Free Workplace
Marton Technologies is a drug-free workplace. Employees are prohibited from manufacturing, distributing, dispensing, possessing, using, or being under the influence of illegal drugs, inhalants, or controlled substances in the workplace. Any employee who violates this policy will be subject to disciplinary action up to and including termination of employment.
Reasonable Accommodation
Marton Technologies is committed to working with and providing reasonable accommodation to applicants with physical and mental disabilities. All reasonable accommodations will be determined on a case-by-case basis.
Committed to Hiring Veterans
Marton Technologies believes in our military veterans. By bringing your strengths and values to our workforce, we aim to be a part in your post-service success. Our military strives for excellence and we take pride in helping our veterans continue to have a positive impact throughout the world.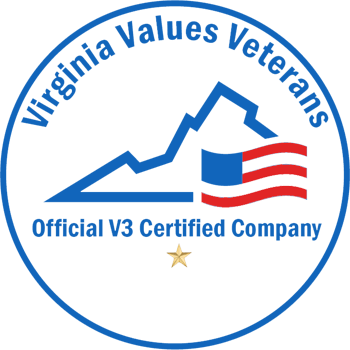 Other Opportunities
Who We Are
Want to learn what has keep Marton Technologies growing and how it's becoming a leader in its fields?
Learn More About Us