Project Manager - Must have US Army Experience
---
Basic Details
---
Title: Project Manager - Must have US Army Experience
Number: 323
Location: Fort Bragg, NC, USA
Temporary: No
Employment Type: Full-time
Employment Class: Non-Exempt
Pay Rate/Range: TBD
Pay Type: Salary
---
Summary
---
Marton Technologies, Inc (A Panum Group, LLC company), is hiring for a new opening we have on a contract at Fort Bragg, NC.
We are looking for a skilled Project Manager with a prior experience with the US Army. The overall success of the effort of this organization is dependent on knowledge, leadership and experience of the Project Manager and experience dealing with a multitude of challenges while implementing, and leading personnel in the support mission process.
Essential Functions
Manages an integrated logistics project with multiple functional areas, tasks and personnel in support of a US Army Installation; Serves as the Marton Technologies single representative and counterpart to the Logistics Readiness Center (LRC) Contracting Officer Representative (COR) for the Task Order; Provides management over sight through competent leadership and expertise; Provides guidance to Division Managers and Government representatives; Responsible for successful performance of the team; Meets and confers with Government management officials regarding the status of specific project/technical activities; Commits resources (funding, time and employees) to meet requirements; Delegates authority to the Division Managers for operations in their functional areas.
Exercise discretion and independent judgment in the performance of duties set forth. Communicate effectively both orally and in writing. Exhibit sound interpersonal skills involving interfacing, coordinating and negotiating with company personnel, customers and suppliers.
Make decisions using sound judgment while complying with policies, procedures, appropriate principles and applicable state and federal laws and regulations.
Analyze, evaluate, develop and implement processes and systems within budget and adhere to time requirements and schedule. Design and develop products and services using state-of-the-art technology, principles, theories and concepts.
---
Skills and Qualifications
---
Qualifications
Strong Leadership Abilities.
Team Building
Mission Focused
Goal Orientated
This is a supervisory position
Strong problem solving skills and demonstrated ability to work under pressure
Bachelor's Degree required
Highly proficient mechanical skills.
High level of dexterity
Preferred Qualifications
5 years minimum experience in Transportation, Maintenance, and Supply logistics at the senior level.
A strong understanding of government contracting.
Self-motivated; able to work independent of guidance
---
Apply Now
Equal Opportunity
Marton Technologies is an Equal Opportunity Employer that is committed to inclusion and diversity. We also take affirmative action to offer employment and advancement opportunities to all applicants, including minorities, women, protected veterans, and individuals with disabilities. Marton Technologies will not discriminate or retaliate against applicants who inquire about, disclose, or discuss their compensation or that of other applicants.
Marton Technologies will consider for employment all qualified applicants with criminal histories in a manner consistent with applicable law.
Drug-Free Workplace
Marton Technologies is a drug-free workplace. Employees are prohibited from manufacturing, distributing, dispensing, possessing, using, or being under the influence of illegal drugs, inhalants, or controlled substances in the workplace. Any employee who violates this policy will be subject to disciplinary action up to and including termination of employment.
Reasonable Accommodation
Marton Technologies is committed to working with and providing reasonable accommodation to applicants with physical and mental disabilities. All reasonable accommodations will be determined on a case-by-case basis.
Committed to Hiring Veterans
Marton Technologies believes in our military veterans. By bringing your strengths and values to our workforce, we aim to be a part in your post-service success. Our military strives for excellence and we take pride in helping our veterans continue to have a positive impact throughout the world.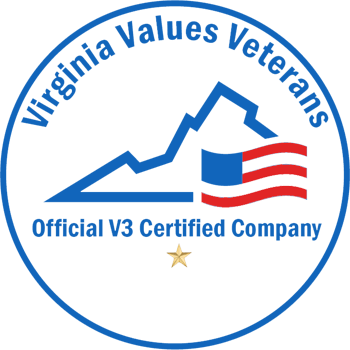 Other Opportunities
Who We Are
Want to learn what has keep Marton Technologies growing and how it's becoming a leader in its fields?
Learn More About Us