Basic Officer Leader Course - Instructor
---
Basic Details
---
Title: Basic Officer Leader Course - Instructor
Number: 322
Location: Fort Lee, VA, USA
Temporary: No
Employment Type: Full-time
Employment Class: Exempt
Pay Rate/Range: $25.20
Pay Type: Hourly
---
Summary
---
Marton Technologies, Inc (A Panum Group, LLC company), is looking for skilled individuals who are looking to be part of a growing company.
---
Duties & Responsibilities
---
Instructors support the Army Logistics University (ALU) to instruct the Basic Officer Leader Course (BOLC), the Logistics Captains Career Course (LOG C3) and the Reserve Component (RC) Logistics Captains Career Courses (LOG C3). In addition to instructing, there are training development support services and Tactics Technicians supporting the field training and equipment movement for BOLC students. 
---
Skills and Qualifications
---
Have prior military service at a rank of Captain (CPT) or above, with a minimum of seven (7) years prior military service, and honorably discharged or currently serving as a National Guard or United States Army Reserves (USAR) officer.
Graduate of BOLC and LOG-C3 or a US Army Captains Career Course equivalent, such as Combined Logistics Officers' Advanced Course (CLOAC) or combined Logistics Captains Career Course (CLC3).
Will be a Logistics Branch (LG) officer.
Completed a successful Company Command of 12 months or more (validated with an Officer Evaluation Report rating of "Excels" "Proficient." "Most Qualified" or "Highly Qualified".
Possess a Bachelor's degree from an accredited university or college.
Deployment experience (operational or combat) in the last ten years is preferred.
Knowledgeable of TRADOC policies and procedures pertaining to ADDIE and the training development process.
Possess knowledge of U.S. Army supply methodologies and practices.
Ability to perform duties requiring moderate lifting (not to exceed 45 pounds), standing for long periods of time, sitting or walking up to eight (8) hours per day in inclement weather conditions.
Be graduate of Initial Military Training (IMT) Installation Staff and Contractors Training Course (ITSCTC) or have ability to successfully complete training. 
Proficient with Microsoft (MS) Office computer programs (Word, PowerPoint and Excel) to ensure ability to access all required training tools.
Possess outstanding communicative skills (oral and written). 
---
Apply Now
Equal Opportunity
Marton Technologies is an Equal Opportunity Employer that is committed to inclusion and diversity. We also take affirmative action to offer employment and advancement opportunities to all applicants, including minorities, women, protected veterans, and individuals with disabilities. Marton Technologies will not discriminate or retaliate against applicants who inquire about, disclose, or discuss their compensation or that of other applicants.
Marton Technologies will consider for employment all qualified applicants with criminal histories in a manner consistent with applicable law.
Drug-Free Workplace
Marton Technologies is a drug-free workplace. Employees are prohibited from manufacturing, distributing, dispensing, possessing, using, or being under the influence of illegal drugs, inhalants, or controlled substances in the workplace. Any employee who violates this policy will be subject to disciplinary action up to and including termination of employment.
Reasonable Accommodation
Marton Technologies is committed to working with and providing reasonable accommodation to applicants with physical and mental disabilities. All reasonable accommodations will be determined on a case-by-case basis.
Committed to Hiring Veterans
Marton Technologies believes in our military veterans. By bringing your strengths and values to our workforce, we aim to be a part in your post-service success. Our military strives for excellence and we take pride in helping our veterans continue to have a positive impact throughout the world.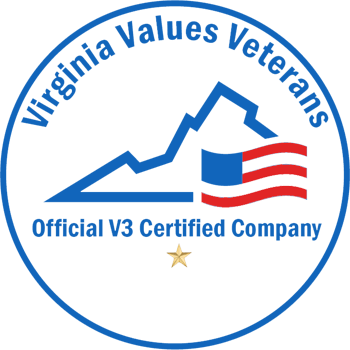 Other Opportunities
Who We Are
Want to learn what has keep Marton Technologies growing and how it's becoming a leader in its fields?
Learn More About Us