Environmental & Safety Technician, UME, Contingent
---
Basic Details
---
Title: Environmental & Safety Technician, UME, Contingent
Number: 273
Location: Fort Riley, KS, USA
Temporary: No
Employment Type: Full-time
Employment Class: SCA (Non-Exempt)
Pay Rate/Range: TBD
Pay Type: Hourly
---
Summary
---
The Environmental & Safety Tech responsible for all aspects of the Environmental Program for our UME personnel and facilities answering directly to the UME Manager. Provide direct oversight and necessary interaction to ensure compliance with local, state and federal environment regulations. Additionally, keep updated on any changes to laws and regulations that impact the organization. Lead spill and incident investigations, and maintain all current and relevant literature on environmental and Safety.
Must be able to qualify for and maintain a Computer Access Card (CAC).
A working knowledge of GCSS-Army is a plus.
Start Date: O/A: 2 December 2019 for 1 Year
---
Skills and Qualifications
---
High school diploma or equivalent
Initiate and lead in the spill investigations process
Order and track that appropriate environmental safety supplies are on hand
First responder for all safety and health accidents or incidents
Inspect all HAZMAT storage containers
Initiate and complete all environmental reporting requirement and maintain the required information on file for UME sites
Interact daily with UME contract personnel as it pertains to environmental and safety
Assist the Safety Manager in establishing a culture of safety within the UME work force
Lead the safety process within UME contract.
Create and turn in all documentation of safety training to the Security/training records office.
Conduct New Hire safety training on a regular basis for UME contract
Schedule and assist with all other safety training sessions for UME contract
Initiate and lead in the accident investigations process, including performing root cause analysis, preventive action investigation and corrective actions necessary to negate future accidents
Order and track that appropriate safety supplies are on hand
Assist the corporate and administrative office with management of Worker's Compensation and related issues
Lead the safety committee
Lead in the preparation, compilation and distribution of safety reports
Initiate and complete all safety reporting requirement and maintain the required information on file
Interact daily with contract personnel as it pertains to safety
Establish a culture of safety within the work force
Assist UME Manager in Drivers qualification tracking
---
Apply Now
Equal Opportunity
Marton Technologies is an Equal Opportunity Employer that is committed to inclusion and diversity. We also take affirmative action to offer employment and advancement opportunities to all applicants, including minorities, women, protected veterans, and individuals with disabilities. Marton Technologies will not discriminate or retaliate against applicants who inquire about, disclose, or discuss their compensation or that of other applicants.
Marton Technologies will consider for employment all qualified applicants with criminal histories in a manner consistent with applicable law.
Drug-Free Workplace
Marton Technologies is a drug-free workplace. Employees are prohibited from manufacturing, distributing, dispensing, possessing, using, or being under the influence of illegal drugs, inhalants, or controlled substances in the workplace. Any employee who violates this policy will be subject to disciplinary action up to and including termination of employment.
Reasonable Accommodation
Marton Technologies is committed to working with and providing reasonable accommodation to applicants with physical and mental disabilities. All reasonable accommodations will be determined on a case-by-case basis.
Committed to Hiring Veterans
Marton Technologies believes in our military veterans. By bringing your strengths and values to our workforce, we aim to be a part in your post-service success. Our military strives for excellence and we take pride in helping our veterans continue to have a positive impact throughout the world.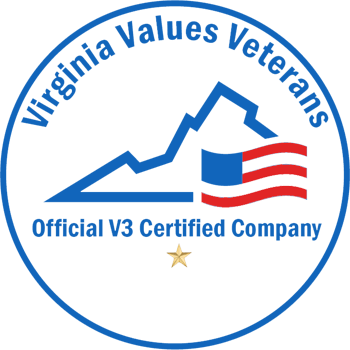 Other Opportunities
Who We Are
Want to learn what has keep Marton Technologies growing and how it's becoming a leader in its fields?
Learn More About Us