Shipping/Receiving Clerk, Supply Division
---
Basic Details
---
Title: Shipping/Receiving Clerk, Supply Division
Number: 269
Location: Fort Riley, KS, USA
Temporary: No
Employment Type: Full-time
Employment Class: SCA (Non-Exempt)
Pay Rate/Range: 15.40
Pay Type: Hourly
---
Summary
---
The Shipping/Receiving Clerk performs clerical and physical tasks in connection with shipping goods of the establishment in which employed and receiving incoming shipments. In performing day-to-day, routine tasks, this worker follows established guidelines. In handling unusual non-routine problems, this worker receives specific guidance from supervisor or other officials. This incumbent may direct and coordinate the activities of other workers engaged in handling goods to be shipped or being received. Shipping duties typically involve the following: verifying that orders are accurately filled by comparing items and quantities of goods gathered for shipment against documents; insuring that shipments are properly packaged, identified with shipping information, and loaded into transporting vehicles, and preparing and keeping records of goods shipped, e.g., manifests, bills of lading. Receiving duties typically involve the following: verifying the correctness of incoming shipments by comparing items and quantities unloaded against bills of lading, invoices, manifests, storage receipts, or other records, checking for damaged goods, insuring that goods are appropriately identified for routing to departments within the establishment, and preparing and keeping records of goods received.
Must have or be able to obtain a forklift license and a working knowledge of GCSS-Army.
---
Skills and Qualifications
---
High school diploma or equivalent
Knowledge of U.S. Army procedures and logistics information systems
Strong customer service skills
Ability to perform various production control activities including gathering and filing records, reporting on use of materials, monitoring customer requests
Strong communication skills, both verbal and written
Must be able to walk and stand on level and/or inclined surfaces for extended periods throughout the day
Must be able to crouch, crawl, grasp or handle objects, use finger dexterity, bend elbow/knee and reach above/below shoulders
Must be able to type using a standard keyboard to communicate through e-mail and various software applications
Must be able to lift/push/pull minimum of 30 pounds
Must be able to work in a shop where the environment is drafty, noisy, and dirty
May be exposed to extreme noise from operating equipment
---
Apply Now
Equal Opportunity
Marton Technologies is an Equal Opportunity Employer that is committed to inclusion and diversity. We also take affirmative action to offer employment and advancement opportunities to all applicants, including minorities, women, protected veterans, and individuals with disabilities. Marton Technologies will not discriminate or retaliate against applicants who inquire about, disclose, or discuss their compensation or that of other applicants.
Marton Technologies will consider for employment all qualified applicants with criminal histories in a manner consistent with applicable law.
Drug-Free Workplace
Marton Technologies is a drug-free workplace. Employees are prohibited from manufacturing, distributing, dispensing, possessing, using, or being under the influence of illegal drugs, inhalants, or controlled substances in the workplace. Any employee who violates this policy will be subject to disciplinary action up to and including termination of employment.
Reasonable Accommodation
Marton Technologies is committed to working with and providing reasonable accommodation to applicants with physical and mental disabilities. All reasonable accommodations will be determined on a case-by-case basis.
Committed to Hiring Veterans
Marton Technologies believes in our military veterans. By bringing your strengths and values to our workforce, we aim to be a part in your post-service success. Our military strives for excellence and we take pride in helping our veterans continue to have a positive impact throughout the world.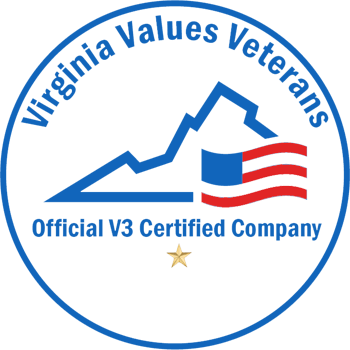 Other Opportunities
Who We Are
Want to learn what has keep Marton Technologies growing and how it's becoming a leader in its fields?
Learn More About Us