---
Basic Details
---
Title: Operations Specialists
Number: 264
Location: Fort Lee, VA, USA
Temporary: No
Employment Type: Full-time
Employment Class: Non-Exempt
Pay Rate/Range: TBD
Pay Type: Hourly
---
Summary
---
The Operations Specialists will provide Operations support to the U.S. Army Transportation School at Joint Base Langley Eustis and the other person will work at the Training Management Officer, U.S. Army Transportation School at Fort Lee, VA. You will support daily operational support and day-to-day flow and rhythm of business and the conduct of training in these schools.
---
Duties & Responsibilities
---
Prepare briefings, developing and maintaining spread sheets, collecting and inputting data, developing advertisements, and assisting staff members working on Academic Records and scheduling data
Track training statistics and weekly training facilities
Requisition internal and external resources for the conduct of training and graduations
Track weekly facilities work projects (work orders/service orders) and update spread sheets weekly
Coordinate all internal and external support requests for classrooms, training devices, graduation hall and other training facilities as required
---
Skills and Qualifications
---
Must possess 5 years' experience working in an Operations environment as an Operations Support Specialist including working in the headquarters of/or a senior level administrative directorate of a military organization (Brigade, Battalion, US Army School headquarters or equivalent).
Must possess training and experience in preparing written correspondence according to current US Army standards.
Must possess training and experience to prepare detailed spread sheets and track data.
Must possess training and experience in working with the Range Facility Management Support System (RFMSS), the Fleet Area Control and Surveillance Facility, Virginia Capes (FACSFAC VACAPES) system, and JBL-E/FT.
Must have excellent skills in working with Microsoft Word, Excel, and PowerPoint.
Must have experience tracking all incoming/outgoing suspense actions for a large headquarters type organization (400 personnel or more).
Must possess a minimum of a high school graduate or a GED.
Must possess experience demonstrating excellent problem solving skills with the ability to analyze situations, identify existing or potential problems, and recommend solutions.
---
Apply Now
Equal Opportunity
Marton Technologies is an Equal Opportunity Employer that is committed to inclusion and diversity. We also take affirmative action to offer employment and advancement opportunities to all applicants, including minorities, women, protected veterans, and individuals with disabilities. Marton Technologies will not discriminate or retaliate against applicants who inquire about, disclose, or discuss their compensation or that of other applicants.
Marton Technologies will consider for employment all qualified applicants with criminal histories in a manner consistent with applicable law.
Drug-Free Workplace
Marton Technologies is a drug-free workplace. Employees are prohibited from manufacturing, distributing, dispensing, possessing, using, or being under the influence of illegal drugs, inhalants, or controlled substances in the workplace. Any employee who violates this policy will be subject to disciplinary action up to and including termination of employment.
Reasonable Accommodation
Marton Technologies is committed to working with and providing reasonable accommodation to applicants with physical and mental disabilities. All reasonable accommodations will be determined on a case-by-case basis.
Committed to Hiring Veterans
Marton Technologies believes in our military veterans. By bringing your strengths and values to our workforce, we aim to be a part in your post-service success. Our military strives for excellence and we take pride in helping our veterans continue to have a positive impact throughout the world.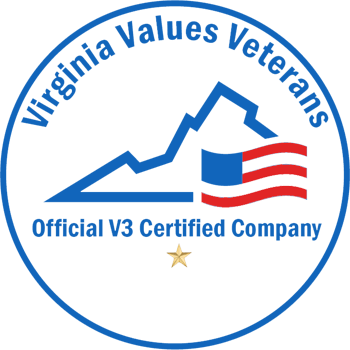 Other Opportunities
Who We Are
Want to learn what has keep Marton Technologies growing and how it's becoming a leader in its fields?
Learn More About Us