Material Support Supervisor, ISSA
---
Basic Details
---
Title: Material Support Supervisor, ISSA
Number: 263
Location: Fort Riley, KS, USA
Temporary: No
Employment Type: Full-time
Employment Class: SCA (Non-Exempt)
Pay Rate/Range: 21.24
Pay Type: Hourly
---
Summary
---
Marton Technologies is seeking a Material Support Supervisor to oversee retail supply services (Class II, IIIP, IV, VII, and IX). These services include maintaining signature cards, requisitioning, receiving, processing, Supply Discrepancy Reports (SDRs),Transportation Discrepancy Reports (TDRs), issue, re-distribute, retrograde, care of supplies in storage, stock readiness, processing Defense Logistic Agency Disposition Services (DLADS), withdrawals, maintaining hand receipt files of temporary loans, processing warehouse denials, turn-ins, complying with the Command Supply Discipline Program (CSDP) and operating the appropriate supply LIS for supply management and reporting.
---
Duties & Responsibilities
---
Maintain all DODAAC activities utilizing AESIP and GCSS-A systems insuring accuracy and accountability. 
Ensure employees perform all required inventories and implement causative research and adjustment document(s) when required.
Process DLADS withdrawals and maintain hand receipt file of temporary loans.
Responsible for the operation of the Central Receiving Point (CRP). CRP tasks include issuing to personnel authorized by delegation of authority card, DA Form 1687 (electronic or manual form acceptable) maintained on file, receiving, unloading or diverting trucks, reviewing manifests, breaking out items, inspecting items, recording transactions, receiving push shipments, redirecting mis-shipments, inspecting, photographing and coordinating with the Installation Transportation Division (ITD).
Establish and maintain all stock record account files, auditable automated and manual files and records in accordance with (IAW) the appropriate Standard Army Management Information System (STAMIS), prepositioned material receipt and issue documents Army Regulations (AR) 710-2, AR 725-50. AR 735-5, AR-25-400-2, DA Pam 710-2-1, DA Pam 710-2-2, GCSS-ARMY End User.
Collaborate with all other sections in order to synchronize project activities; confer with the Supply Manager to coordinate production activities.
Conduct or support worker training in safety, production control and customer service.
---
Skills and Qualifications
---
High school diploma or equivalent
Strong G-Army working skills, and experience a must
Very strong customer service skills
Ability to multi task and take directions in support of property accountability, transfers, turn-ins, ordering, filing records, reporting on use of materials, monitoring customer requests
Strong communication skills, both verbal and written
Must be able to walk and stand on level and/or inclined surfaces for extended periods throughout the day
Must be able to crouch, crawl, grasp or handle objects, use finger dexterity, bend elbow/knee and reach above/below shoulders
Must be able to type using a standard keyboard to communicate through e-mail and various software applications
Must be able to lift/push/pull minimum of 30 pounds
Must be able to work in a shop where the environment is drafty, noisy, and dirty
May be exposed to extreme noise from operating equipment
---
Apply Now
Equal Opportunity
Marton Technologies is an Equal Opportunity Employer that is committed to inclusion and diversity. We also take affirmative action to offer employment and advancement opportunities to all applicants, including minorities, women, protected veterans, and individuals with disabilities. Marton Technologies will not discriminate or retaliate against applicants who inquire about, disclose, or discuss their compensation or that of other applicants.
Marton Technologies will consider for employment all qualified applicants with criminal histories in a manner consistent with applicable law.
Drug-Free Workplace
Marton Technologies is a drug-free workplace. Employees are prohibited from manufacturing, distributing, dispensing, possessing, using, or being under the influence of illegal drugs, inhalants, or controlled substances in the workplace. Any employee who violates this policy will be subject to disciplinary action up to and including termination of employment.
Reasonable Accommodation
Marton Technologies is committed to working with and providing reasonable accommodation to applicants with physical and mental disabilities. All reasonable accommodations will be determined on a case-by-case basis.
Committed to Hiring Veterans
Marton Technologies believes in our military veterans. By bringing your strengths and values to our workforce, we aim to be a part in your post-service success. Our military strives for excellence and we take pride in helping our veterans continue to have a positive impact throughout the world.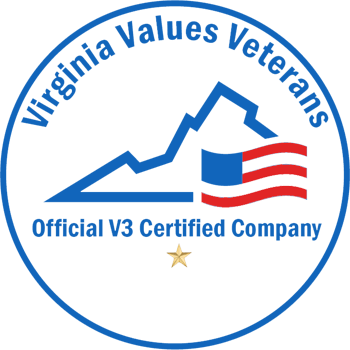 Other Opportunities
Who We Are
Want to learn what has keep Marton Technologies growing and how it's becoming a leader in its fields?
Learn More About Us