Wheeled Vehicle Mechanic (91B) Instructors/Writers
---
Basic Details
---
Title: Wheeled Vehicle Mechanic (91B) Instructors/Writers
Number: 261
Location: Fort Lee, VA, USA
Temporary: No
Employment Type: Full-time
Employment Class: SCA (Non-Exempt)
Pay Rate/Range: TBD
Pay Type: Hourly
---
Summary
---
Marton Technologies is seeking an Instructor/Writer to provide instructor services for the Ordnance School mission of training Army personnel to the highest standards. In addition to providing classroom, hands-on, and performance training, Instructors are responsible for testing, student administration, classroom setup, and maintaining equipment. All instructors will follow Ordnance School policies to attain proponent certification required in order to instruct.
---
Skills and Qualifications
---
Required: 
Be Wheel Maintenance Mechanic trained as evidenced by a certificate showing graduation from 91B MOS.
Possess ability to provide instruction and facilitation of Basic Electronic Maintenance Training (BEMT).
Have current EPA Section 609 - Clean Air Act 1990 (Auto A/C) Certification. 
Be proficient in Microsoft (MS) Office computer programs (Word, PowerPoint, and Excel) to ensure the ability to access required training tools.
Have knowledge of applicable regulations and doctrine regarding MOS or ASI-specific training and have superior written and oral communication skills.
Be detail oriented and have excellent organization, planning, coordination and time management skills.
Have effective problem solving and interpersonal skills.
Be competent in basic mathematical skills up to and including roots and powers and metric notation as evidenced by having a high school diploma.
Be able to perform duties regarding moderate assisted lifting (not to exceed 100 lbs.), long periods of standing, sitting or walking, and endure inclement weather conditions on occasion.
Preferred: 
Completed the Common Faculty Development - Instructor Course or its equivalent within theast five (5) years or have the ability to complete it and shall complete it at the first available Government scheduled course.
Completed the TRADOC Initial Military Training (IMT) Installation Staff and Contractors Training Course (ISCTC) or its equivalent within the last three (3) years or have the ability to complete it and shall complete it at the first available Government scheduled course.
---
Apply Now
Equal Opportunity
Marton Technologies is an Equal Opportunity Employer that is committed to inclusion and diversity. We also take affirmative action to offer employment and advancement opportunities to all applicants, including minorities, women, protected veterans, and individuals with disabilities. Marton Technologies will not discriminate or retaliate against applicants who inquire about, disclose, or discuss their compensation or that of other applicants.
Marton Technologies will consider for employment all qualified applicants with criminal histories in a manner consistent with applicable law.
Drug-Free Workplace
Marton Technologies is a drug-free workplace. Employees are prohibited from manufacturing, distributing, dispensing, possessing, using, or being under the influence of illegal drugs, inhalants, or controlled substances in the workplace. Any employee who violates this policy will be subject to disciplinary action up to and including termination of employment.
Reasonable Accommodation
Marton Technologies is committed to working with and providing reasonable accommodation to applicants with physical and mental disabilities. All reasonable accommodations will be determined on a case-by-case basis.
Committed to Hiring Veterans
Marton Technologies believes in our military veterans. By bringing your strengths and values to our workforce, we aim to be a part in your post-service success. Our military strives for excellence and we take pride in helping our veterans continue to have a positive impact throughout the world.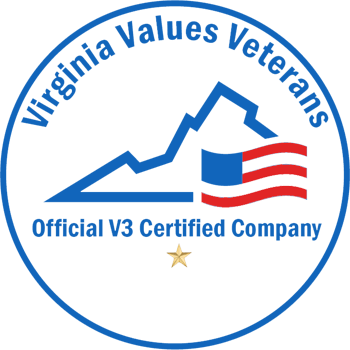 Other Opportunities
Who We Are
Want to learn what has keep Marton Technologies growing and how it's becoming a leader in its fields?
Learn More About Us