---
Basic Details
---
Title: Pricing Analyst
Number: 225
Location: Newport News, VA, USA
Temporary: No
Employment Type: Part-time-on-call (PTOC)
Employment Class: Non-Exempt
Pay Rate/Range: 26.44
Pay Type: Hourly
---
Summary
---
This Cost Price Analyst position resides in the Project Procurement Planning Support organization and is responsible for performing price and cost analyses on the various elements of major contractor proposals.This position is considered part-time on call. U.S. citizenship is required.
---
Duties & Responsibilities
---
Reviews in detail the significant direct and indirect cost elements such as material, labor, overhead, and other costs for allowability and reasonableness
Analyze data such as direct labor hours, contractors past performance, cost of previous procurements, and other techniques in producing like or similar items
Evaluate subcontractor timekeeping and accounting systems for adequacy
Review contractor proposals for compliance with the Cost Accounting Standards (CAS), rules and regulations including Disclosure Statement requirements
Evaluates the contractors experience, production, and technical ability on current and previous orders
Integrates into a comprehensive pricing report the evaluations of various cost elements such as labor, subcontracts, materials, overhead, travel, escalation factors and profit
Prepares a pricing report of findings, determinations, and conclusions reached, which reflect the comprehensive review and evaluation of the total pricing review
Assist with the appropriate application of the Federal Acquisition Regulation (FAR) cost principles
Support the Procurement and Audit organizations in conducting pre and post award audits for compliance with contract terms and FAR cost principlesPrepare pricing volume for submission with proposal response
---
Skills and Qualifications
---
Required Qualifications:
Bachelor's Degree in Accounting, Business, Finance or related field or equivalent education and experience
Minimum of 5 years related experience
Experience with FAR cost principles on FAR based contracts with the Federal Government
Previous experience performing cost and price analysis
 Previous experience in developing cost pricing in a Lowest Price Technically Acceptable (LPTA) environment
Previous experience serving on a proposal development team
Desired Qualifications:
Cost and price analysis training
Accounting experience



---
Apply Now
Equal Opportunity
Marton Technologies is an Equal Opportunity Employer that is committed to inclusion and diversity. We also take affirmative action to offer employment and advancement opportunities to all applicants, including minorities, women, protected veterans, and individuals with disabilities. Marton Technologies will not discriminate or retaliate against applicants who inquire about, disclose, or discuss their compensation or that of other applicants.
Marton Technologies will consider for employment all qualified applicants with criminal histories in a manner consistent with applicable law.
Drug-Free Workplace
Marton Technologies is a drug-free workplace. Employees are prohibited from manufacturing, distributing, dispensing, possessing, using, or being under the influence of illegal drugs, inhalants, or controlled substances in the workplace. Any employee who violates this policy will be subject to disciplinary action up to and including termination of employment.
Reasonable Accommodation
Marton Technologies is committed to working with and providing reasonable accommodation to applicants with physical and mental disabilities. All reasonable accommodations will be determined on a case-by-case basis.
Committed to Hiring Veterans
Marton Technologies believes in our military veterans. By bringing your strengths and values to our workforce, we aim to be a part in your post-service success. Our military strives for excellence and we take pride in helping our veterans continue to have a positive impact throughout the world.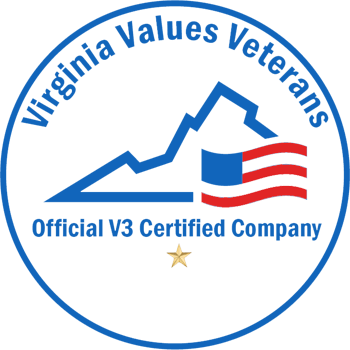 Other Opportunities
Who We Are
Want to learn what has keep Marton Technologies growing and how it's becoming a leader in its fields?
Learn More About Us