Human Resources Generalist
---
Basic Details
---
Title: Human Resources Generalist
Number: 208
Location: Newport News, VA, USA
Temporary: No
Employment Type: Full-time
Employment Class: Exempt
Pay Rate/Range: 70,000 - 80,000
Pay Type: Salary
---
Summary
---
Reporting directly to the Chief Executive Officer the Human Resources Generalist shall be responsible for supervising corporate human resources processes by providing oversight, and quality assurance of all corporate employee reports; managing and maintaining Marton's human resources by planning, implementing, and evaluating employee relations and human resources policies, programs, and practices; proposing and implementing improvements in human resources and reporting systems along with internal controls that facilitate accurate and timely reporting.
---
Duties & Responsibilities
---
Maintain the work structure by updating job requirements and job descriptions for all positions.
Maintain staff by establishing a recruiting, testing, and interviewing program; counseling managers on candidate selection; conducting and analyzing exit interviews; recommending changes.
Prepare employees for assignments by establishing and conducting orientation and training programs.
Provide updates to and maintain the Human Resources Management Systems, ensuring compliance with all policies and procedures within.
Oversee employee benefits programs and direct the processing of benefit claims.

Handle other areas of Human Resources; benefit administration, compensation, payroll, compliance, employee relations, performance management, etc.

Handle various employee relation issues and processes, and providing consultative advice to managers, using best practices. Including, but not limited to, employee performance counselings, performance improvement plans, corrective actions, employee investigations, complaints, and resolution.

Ensure legal compliance by monitoring and implementing applicable human resource federal and state requirements; conducting investigations; maintaining records; representing the organization at hearings.
Develop and maintain affirmative action program; files EEO-1 and Vets 4212 report annually; maintain other records, reports and logs to conform to regulations.
Prepare, update, and recommend human resource policies and procedures.
Maintain historical human resource records.

Serve as backup in the processing of bi-weekly, and ad hoc, staff payrolls to include, but not limited to: review, revision, and transfer of employee timesheets; processing payroll, posting of staff payroll for direct deposits; producing related reports and reconciliation.

Perform miscellaneous office duties such as answering telephones, office support, etc. as required.
---
Skills and Qualifications
---
Bachelor's degree (BA) from four-year College or university in Human Resources, Organizational Development, Business Administrationor a related field; or 5 years related experience and/or training, or equivalent combination of education and experience

HRCI/SHRM certification preferred

Knowledge of principles and procedures for personnel recruitment, selection, training, compensation and benefits

Working knowledge and application of Federal and State laws and regulations affecting areas of responsibility (EEO, FLSA, FMLA ADAAA, ADEA, USERRA and other employment regulations).

Knowledge of management of Affirmative Action Plans.

Demonstrated ability to work independently, prioritize work and independently manage multiple, diverse and competing priorities while meeting deadlines; plan and develop meaningful objectives; and integrate the work of prospect research into overall advancement strategic plan
Excellent interpersonal skills to create effective collaborations among various levels of staff and work in a team environment
Strong problem solving skills and demonstrated ability to work under pressure
Basic skills in automated office products (e.g. MS WORD, MS PowerPoint). Advanced skills in MS Excel & QuickBooks
---
Apply Now
Equal Opportunity
Marton Technologies is an Equal Opportunity Employer that is committed to inclusion and diversity. We also take affirmative action to offer employment and advancement opportunities to all applicants, including minorities, women, protected veterans, and individuals with disabilities. Marton Technologies will not discriminate or retaliate against applicants who inquire about, disclose, or discuss their compensation or that of other applicants.
Marton Technologies will consider for employment all qualified applicants with criminal histories in a manner consistent with applicable law.
Drug-Free Workplace
Marton Technologies is a drug-free workplace. Employees are prohibited from manufacturing, distributing, dispensing, possessing, using, or being under the influence of illegal drugs, inhalants, or controlled substances in the workplace. Any employee who violates this policy will be subject to disciplinary action up to and including termination of employment.
Reasonable Accommodation
Marton Technologies is committed to working with and providing reasonable accommodation to applicants with physical and mental disabilities. All reasonable accommodations will be determined on a case-by-case basis.
Committed to Hiring Veterans
Marton Technologies believes in our military veterans. By bringing your strengths and values to our workforce, we aim to be a part in your post-service success. Our military strives for excellence and we take pride in helping our veterans continue to have a positive impact throughout the world.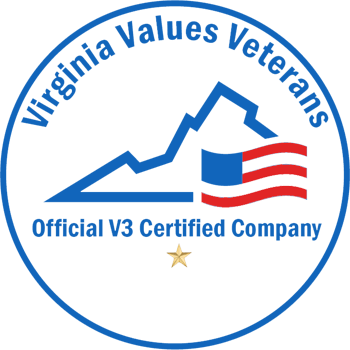 Other Opportunities
Who We Are
Want to learn what has keep Marton Technologies growing and how it's becoming a leader in its fields?
Learn More About Us