Business Developer/Capture Manager
---
Basic Details
---
Title: Business Developer/Capture Manager
Number: 183
Location: Newport News, VA, USA
Temporary: No
Employment Type: Full-time
Employment Class: Exempt
Pay Rate/Range: 90,000 - 120,000
Pay Type: Salary
---
Summary
---
The Business Developer/Capture Manager is responsible for building the Marton pipeline for organic growth by ensuring excellence in the delivery of full life cycle BD activities across the group, including management of bid and proposal (B&P) resources, target identification, capture strategies, proposal management, contract award and customer relations. The Business Developer/Capture Manager will collaborate with the President to ensure effective use of BD resources across the Operation as well as identifying and responding to key customer relationship needs. The Business Developer/Capture Manager will be expected to identify gaps and emerging requirements, perform market and economic analysis, conduct business intelligence, design and execute formal capture plans, and monitor competitor activity. You will develop the overall BD strategy, as well as internal and external partnerships. You will ensure that the Operation maintains a healthy pipeline of opportunities and executes cost-effective win strategies to achieve annual financial objectives.
---
Duties & Responsibilities
---
Present long-term plan(s), resource requirements and capture execution strategies to the leadership of all involved company segments to achieve unified cross-organizational buy-in and support;
Effectively engage government officials and staff and build solid relationships with key individuals to identify and mature new business opportunities. Must possess established relationships within the DoD, particularly US Army market environment;
Develop long-term investment and business strategies to identify and defeat principal competitors in current and projected markets;
Recommend areas for new technology development that will permit the capture of new markets and products;
Develop and implement the Operations BD strategy based on market research and the Operations leadership direction;
Identify, develop, and implement near-term and long-term business strategies that provide the Operation an opportunity to grow revenue;
Monitor status of all Operation and review all capture status and Gate Reviews with the Operations Manager before they are presented to Corporate;
Partner with other Marton elements to support overall strategic planning and linking pursuits/capture activities which support the business development metrics for awards, submits, and pipeline;
Continuously monitor the market to keep track of competitor developments and their impact on market share;
Participate in BD planning activities, to include pipeline reviews, operating plan development, Capture Status and Gate reviews, black hat sessions, win theme and discriminator sessions and proposal writing and reviews;
Coordinate meetings with customers, competitors, clients, and teammates to develop market insight on requirements, acquisition strategy, acquisition timing, and contract vehicle choices;
Establish relationships with major, large business Government Contractors, particularly DOD/Army to leverage opportunities to team;
As directed by the President, serve as capture manager conducting all capture activities in accordance with Marton BD processes.
---
Skills and Qualifications
---
Skills and Qualifications:
Bachelor's degree Business Management or a related discipline and 10 plus years of directly related experience in a government/military environment including supervisory/management experience. Particular experience with DoD/Army customers and programs
10 plus years BD experience managing or assisting in the capture of +$50 million engagements in the federal defense market. Experience selling in a solutions-based and/or services environment
Work experience may be adjusted for highly specialized knowledge or uniquely applicable experience.
Extensive knowledge, experience, and success of the entire business development process is required, and solid experience in all contract types (e.g., FFP, T&M, cost plus), as well as non-IDIQ and IDIQ single or multiple award contracts, and Service Contract Act (SCA) is expected.
Excellent communication skills and highly effective interpersonal skills are required as well as an ability to inspire confidence and provide business development leadership throughout the group and the company.
The ability and willingness to travel both domestically and internationally, as needed, is required.
Ability to obtain a security clearance is required.
Excellent customer focus and negotiation skills.
Extensive experience in the Department of Defense and Joint markets, with a track record of leading and winning both single- (+$50million) and multiple- ( +$500M ) award contracts.
Must be a hands-on collaborative business development leader with a track record of leading strategic capture and proposal efforts.
Firm understanding of the Federal Government procurement life-cycle, and participation in multiple government procurements in a business development, capture, or program management capacity.
Preferred Skills and Qualifications:
Master's Degree or PMP
Top Secret/SCI Clearance
---
Apply Now
Equal Opportunity
Marton Technologies is an Equal Opportunity Employer that is committed to inclusion and diversity. We also take affirmative action to offer employment and advancement opportunities to all applicants, including minorities, women, protected veterans, and individuals with disabilities. Marton Technologies will not discriminate or retaliate against applicants who inquire about, disclose, or discuss their compensation or that of other applicants.
Marton Technologies will consider for employment all qualified applicants with criminal histories in a manner consistent with applicable law.
Drug-Free Workplace
Marton Technologies is a drug-free workplace. Employees are prohibited from manufacturing, distributing, dispensing, possessing, using, or being under the influence of illegal drugs, inhalants, or controlled substances in the workplace. Any employee who violates this policy will be subject to disciplinary action up to and including termination of employment.
Reasonable Accommodation
Marton Technologies is committed to working with and providing reasonable accommodation to applicants with physical and mental disabilities. All reasonable accommodations will be determined on a case-by-case basis.
Committed to Hiring Veterans
Marton Technologies believes in our military veterans. By bringing your strengths and values to our workforce, we aim to be a part in your post-service success. Our military strives for excellence and we take pride in helping our veterans continue to have a positive impact throughout the world.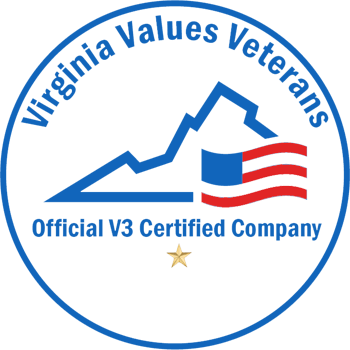 Other Opportunities
Who We Are
Want to learn what has keep Marton Technologies growing and how it's becoming a leader in its fields?
Learn More About Us