Instructor/Writer/Inspector
---
Basic Details
---
Title: Instructor/Writer/Inspector
Number: 259
Location: Little Rock, AR, USA
Temporary: No
Employment Type: Full-time
Employment Class: Exempt
Pay Rate/Range: TBD
Pay Type: Salary
---
Summary
---
Marton Technologies, Inc. is currently seeking qualified candidates to serve as a Instructor/Writer/Inspector that will train and educate students attending the scheduled Security Managers Course and apply the analysis, design, development, implementation and evaluation (ADDIE) process to the training development process, resulting in the development, updates and maintenance of courseware and training products. This position will be located at Little Rock Arkansas. 

---
Duties & Responsibilities
---
Apply Systems Approach to Training (SAT) and its suggested model, Analysis, Design, Development, Implementation and Evaluation (ADDIE) Model Process and Adult Learning Theory to develop training courseware in accordance with Training and Doctrine Command, TRADOC Regulations and Pamphlets
Facilitate Critical Task and Site Selection Boards (CTSSB)
Correct any administrative or procedural errors
Evaluate Course Analysis data to ensure accuracy based on regulatory guidance TRADOC PAMPHLET 350-70-1
schedule, and conduct meetings as part of the Course Analysis process and within prescribed timeframes specified
schedule and conduct meetings with the perspective training center to discuss and clarify the CTSSB status based on the National Guard Professional Training Center (NGPEC ) CTSSB checklist timeline and topics.
schedule and conduct meeting to review the results of the Analysis with the appropriate Training Center Chief
---
Skills and Qualifications
---
Bachelors Degree Preferred
Foundation Instructor Facilitator Course (FIFC) Certificate
5 years of Army National Guard (ARNG) experience
5 years of personnel security experience at the state level
Skilled in operating MS-Office Suite including Word, Excel, Power Point, and Adobe Acrobat
Must be familiar with lesson plans, ADDIE process, and applicable DoD and Army regulations
Must be familiar with presenting course material in a logical and linear manner
Must be knowledgeable Industrial Security
Must have taught Information Security
Must have excellent command of the English language, bit oral and written
This position requires U.S. citizenship. Secret clearance with the ability to obtain Top Secret/SCI clearance is required. 

---
Apply Now
Equal Opportunity
Marton Technologies is an Equal Opportunity Employer that is committed to inclusion and diversity. We also take affirmative action to offer employment and advancement opportunities to all applicants, including minorities, women, protected veterans, and individuals with disabilities. Marton Technologies will not discriminate or retaliate against applicants who inquire about, disclose, or discuss their compensation or that of other applicants.
Marton Technologies will consider for employment all qualified applicants with criminal histories in a manner consistent with applicable law.
Drug-Free Workplace
Marton Technologies is a drug-free workplace. Employees are prohibited from manufacturing, distributing, dispensing, possessing, using, or being under the influence of illegal drugs, inhalants, or controlled substances in the workplace. Any employee who violates this policy will be subject to disciplinary action up to and including termination of employment.
Reasonable Accommodation
Marton Technologies is committed to working with and providing reasonable accommodation to applicants with physical and mental disabilities. All reasonable accommodations will be determined on a case-by-case basis.
Committed to Hiring Veterans
Marton Technologies believes in our military veterans. By bringing your strengths and values to our workforce, we aim to be a part in your post-service success. Our military strives for excellence and we take pride in helping our veterans continue to have a positive impact throughout the world.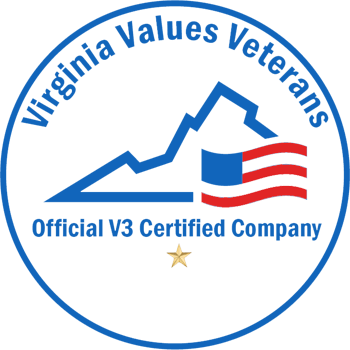 Other Opportunities
Who We Are
Want to learn what has keep Marton Technologies growing and how it's becoming a leader in its fields?
Learn More About Us