Motor Vehicle Operator/Driver
---
Basic Details
---
Title: Motor Vehicle Operator/Driver
Number: 224
Location: Fort Lee, VA, USA
Temporary: No
Employment Type: Full-time
Employment Class: SCA (Non-Exempt)
Pay Rate/Range: TBD
Pay Type: Hourly
---
Summary
---
The Motor Vehicle Operator/Driver will operate tactical and non-tactical vehicles to include buses. The Operator/Driver will transport personnel and cargo and support and participate in tactical and non-tactical convoys, field training exercises as well pre and post training support activities.
---
Skills and Qualifications
---
Must possess a valid State of Virginia Commercial Driver's License (CDL) Class A with a P endorsement OR Class B with a P endorsement.
Must possess a current completed Medical Examiner's Certificate (MEC) Form MCSA-5876 in accordance with (IAW) United States Department of Transportation/Federal Motor Carrier Safety Administration (USDOT/FMCSA) requirements for a physical examination.
Must possess a current completed Medical Examiner's
Must possess 2 years documented experience as a CDL motor vehicle operator/driver.
Must be able to perform moderate lifting (not to exceed 40 lbs.); stand, sit, or walk for long periods of standing, sitting or walking; and endure extended periods of working in inclement weather conditions.
Must be capable of completing training on operating with Night Vision Goggles (NVG) and then be able to perform operations which require the use of NVGs.
---
Apply Now
Equal Opportunity
Marton Technologies is an Equal Opportunity Employer that is committed to inclusion and diversity. We also take affirmative action to offer employment and advancement opportunities to all applicants, including minorities, women, protected veterans, and individuals with disabilities. Marton Technologies will not discriminate or retaliate against applicants who inquire about, disclose, or discuss their compensation or that of other applicants.
Marton Technologies will consider for employment all qualified applicants with criminal histories in a manner consistent with applicable law.
Drug-Free Workplace
Marton Technologies is a drug-free workplace. Employees are prohibited from manufacturing, distributing, dispensing, possessing, using, or being under the influence of illegal drugs, inhalants, or controlled substances in the workplace. Any employee who violates this policy will be subject to disciplinary action up to and including termination of employment.
Reasonable Accommodation
Marton Technologies is committed to working with and providing reasonable accommodation to applicants with physical and mental disabilities. All reasonable accommodations will be determined on a case-by-case basis.
Committed to Hiring Veterans
Marton Technologies believes in our military veterans. By bringing your strengths and values to our workforce, we aim to be a part in your post-service success. Our military strives for excellence and we take pride in helping our veterans continue to have a positive impact throughout the world.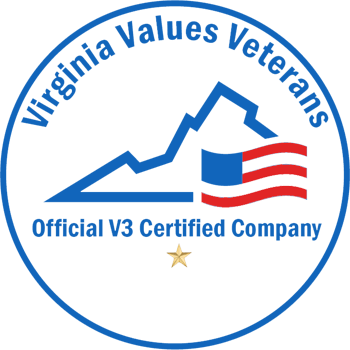 Other Opportunities
Who We Are
Want to learn what has keep Marton Technologies growing and how it's becoming a leader in its fields?
Learn More About Us