Ammunition Specialist SLC-89B40
---
Basic Details
---
Title: Ammunition Specialist SLC-89B40
Number: 221
Location: Fort Lee, VA, USA
Temporary: No
Employment Type: Full-time
Employment Class: SCA (Non-Exempt)
Pay Rate/Range: TBD
Pay Type: Hourly
---
Summary
---
The Ammunition Specialist SLC-89B40 Instructor will execute performance-oriented classroom and hands-on instruction to students at the resident and field training facility at Fort Lee, VA. The course will consist of training in leadership skills and military subjects required by the Section/Squad leader to train and lead in the Air land Battle environment. Care and preservation of ammunition; fire protection and firefighting, ammunition compatibility and quantity distance standards, direct receiving, storage, inventory, and warehousing operations; direct receipt, storage, and loading of special weapons; Standard Army Ammunition System, The Army Combat Support Computer System, and Logistical Applications of Automatic Marking and Reading Systems. Commandant mandated requirements; Logistics NCO Duties and Responsibilities, Distribution Management and Ordnance specific subjects. The instructions are designed to teach logistic army sustainment warfighting functions as well as material management oversight and skills necessary to perform as a senior NCO operating at the BSB level support operations or higher. The course also is proponent specific training. Subjects include: Ammunition Service Support Structure, Surveillance Operations, Ammunition Explosive Storage Standards, Planning Warehousing, Disposal Operations, Emergency Destruction of Munitions, Field Storage of Munitions, Port Operations, Ammunition Maintenance Operations, Transportation of Class V Materials, Standard Army Ammunition System Modernization (SAAS-MMC) Management, and a WTX. Instructors are required to instruct tasks on equipment associated in their respective programs of instruction using Government provided course material, technical manuals and student workbooks.
---
Duties & Responsibilities
---
All instruction shall conform to the principles and concepts contained in the Government-approved program of instruction and shall assure performance to standards for all stated tasks.
Instruction shall include classroom/laboratory conference instruction, discussion, demonstration, practical exercises, testing, and student critiques.
Instructors shall provide classroom support which may include: preparing classroom or training area; reviewing lesson plans, subject matter material; inserting and removing faults impairments and problems; picking up and returning training aids/devices; maintaining equipment modifications implantation and updating training aids/devices.
Instructors are expected to help identify any safety hazards to the US Army personnel during range operations and field training events. Fort Lee, VA is the primary performance location, and temporary duty (TDY) may be required to other locations.
Performance required off the Fort Lee, VA installation will be in support of mission requirements. A mix of required hours to meet the mission will not exceed a forty-hour work week.
Provide instruction in accordance with TRADOC approved Programs of Instruction (POI) within appropriate skill set area to students
Serve as back-up instructor as needed when Primary Military Instructor is unavailable.
Assist in administering exams and practical exercises.
Assist ALU in ordering and receiving supplies as appropriate within specified area.
Execute training support during hours identified in the schedule. Instructors may be required to work a variety of schedules to accommodate the training requirements.
Assist in training new NCOs on policies and procedures.
Assist in updating student folders and handouts as needed.
Assist in revising lesson plans and presentations as needed.
Review reports, literature, attends meetings, to maintain knowledge and training as necessary to provide a high level of performance and job expertise.
Perform miscellaneous office duties such as answering telephones, office support, etc. as required. Keep office space in a clean and publicly presentable condition.
---
Skills and Qualifications
---
The minimum qualifications are: Four years of prior military service as a Warrant Officer or Senior Noncommissioned Officer
Must have graduated from the course they are instructing
Must have completed Army Basic Instructor Course (ABIC) and Intermediate Facilitation Skills Course (IFSC) or Small Group Leader Instructor Training Course
Must be knowledgeable of all applicable regulations and doctrine regarding military officer training
Instructors must be able to work with minimum guidance
Must be able to perform moderate lifting (up to 45lbs)
Must be able to stand and sit for long periods of time
Must be able to perform duties during inclement weather
---
Apply Now
Equal Opportunity
Marton Technologies is an Equal Opportunity Employer that is committed to inclusion and diversity. We also take affirmative action to offer employment and advancement opportunities to all applicants, including minorities, women, protected veterans, and individuals with disabilities. Marton Technologies will not discriminate or retaliate against applicants who inquire about, disclose, or discuss their compensation or that of other applicants.
Marton Technologies will consider for employment all qualified applicants with criminal histories in a manner consistent with applicable law.
Drug-Free Workplace
Marton Technologies is a drug-free workplace. Employees are prohibited from manufacturing, distributing, dispensing, possessing, using, or being under the influence of illegal drugs, inhalants, or controlled substances in the workplace. Any employee who violates this policy will be subject to disciplinary action up to and including termination of employment.
Reasonable Accommodation
Marton Technologies is committed to working with and providing reasonable accommodation to applicants with physical and mental disabilities. All reasonable accommodations will be determined on a case-by-case basis.
Committed to Hiring Veterans
Marton Technologies believes in our military veterans. By bringing your strengths and values to our workforce, we aim to be a part in your post-service success. Our military strives for excellence and we take pride in helping our veterans continue to have a positive impact throughout the world.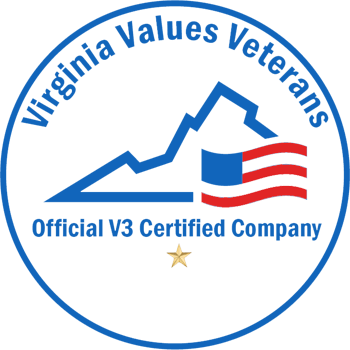 Other Opportunities
Who We Are
Want to learn what has keep Marton Technologies growing and how it's becoming a leader in its fields?
Learn More About Us