---
Basic Details
---
Title: Computer Systems Analyst
Number: 212
Location: Newport News, VA, USA
Temporary: No
Employment Type: Full-time
Employment Class: Exempt
Pay Rate/Range: TBD
Pay Type: Salary
---
Summary
---
Reporting to the Corporate Officers, the primary function of the Computer Systems Analyst is to maintain and secure the corporate IT environment, administer networked devices such as UTM firewall routers, wireless routers, NAS devices, network switches, hosted PBX phone systems, and end user devices such as desktops and laptops. Additionally, you will be responsible for administering and maintaining a Windows AD DS domain environment. You are also responsible for maintaining and securing company websites utilizing Cloud Platforms, PHP, HTML, JavaScript, and SQL. Additional responsibilities include multiple functions which stretch across IT disciplines, however the primary focus of the role is providing exemplary classified and unclassified network support to Executives and end users.
---
Duties & Responsibilities
---
Support of Executives and their staff
Classified and Unclassified end user computer support
Maintain and Secure corporate domain
Maintain and Secure company websites
Manage hosted systems for wireless devices, Internet Providers, PBX phone systems, office365 email and email security, endpoint security, network security, etc.
Develop, maintain, secure and make changes to corporate websites and web applications.
Provide corporate IT reach back for remote sites and installations
Serve as the corporate IT subject matter expert (SME)
Support of Desktop PCs, Workstations, Laptops, Printers, and other peripherals.
Support of stationary communications devices, such as desktop and conferencing phones, Mobile personal wireless devices; such as iPhone, iPad Tablets, Laptops.
---
Skills and Qualifications
---
Bachelor's Degree in related field, or equivalent

Experience deploying and maintaining Switches, UTM Firewall/Routers, network segmentation
Experience deploying and maintaining Physical servers (RAID configurations), Hypervisors, Virtual Servers, Windows Servers (GUI and CLI)
Experience deploying and administering Windows Server 2012+ AD DS, DFSR, AD CS, DNS, DHCP, LDAP, SMB
Experience with backup servers, software and Storage system
Experience with cloud platforms such as (AWS, AZURE) in a production capacity

Experience or familiarity providing exemplary support for Corporate Executives and their staff

Significant experience interfacing with customers, IT management, and vendors; effectively representing the IT support organization

Significant Desktop support experience with Windows 10 OS

Experience supporting desktops, laptops, printers, and other peripherals

Outstanding analytical skills, problem solving skills, and troubleshooting skills

Proficiency with complete Microsoft Office 2016 and Office 365 suites

Experience with supporting tech refresh, imaging, and configuration management

Experience providing software applications support (Examples: antivirus and encryption software)

Experience in computer hardware support including troubleshooting issues and replacement of internal hardware

Experience supporting and troubleshooting Audio/visual systems, such as teleconferencing equipment and conference room support

Familiarization with networking and associated equipment

Perform installation and maintenance of the internal internet network
Implement new security measures to secure vital company data

Experience with supporting remote sites
---
Apply Now
Equal Opportunity
Marton Technologies is an Equal Opportunity Employer that is committed to inclusion and diversity. We also take affirmative action to offer employment and advancement opportunities to all applicants, including minorities, women, protected veterans, and individuals with disabilities. Marton Technologies will not discriminate or retaliate against applicants who inquire about, disclose, or discuss their compensation or that of other applicants.
Marton Technologies will consider for employment all qualified applicants with criminal histories in a manner consistent with applicable law.
Drug-Free Workplace
Marton Technologies is a drug-free workplace. Employees are prohibited from manufacturing, distributing, dispensing, possessing, using, or being under the influence of illegal drugs, inhalants, or controlled substances in the workplace. Any employee who violates this policy will be subject to disciplinary action up to and including termination of employment.
Reasonable Accommodation
Marton Technologies is committed to working with and providing reasonable accommodation to applicants with physical and mental disabilities. All reasonable accommodations will be determined on a case-by-case basis.
Committed to Hiring Veterans
Marton Technologies believes in our military veterans. By bringing your strengths and values to our workforce, we aim to be a part in your post-service success. Our military strives for excellence and we take pride in helping our veterans continue to have a positive impact throughout the world.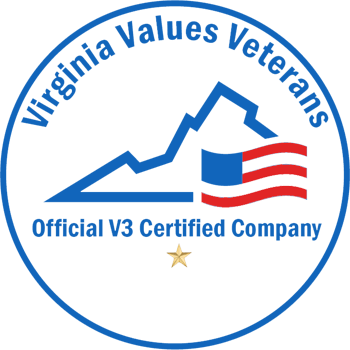 Other Opportunities
Who We Are
Want to learn what has keep Marton Technologies growing and how it's becoming a leader in its fields?
Learn More About Us